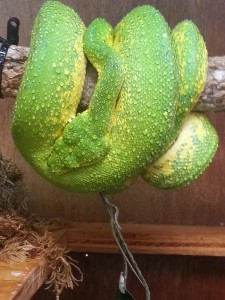 Here is a page of the most frequently asked questions:
What is it, exactly, that you do?
We are an in-home pet sitting service.  That means we do not do boarding. Rather, we come into your home to take care of your pets right where they are most comfortable! That includes feeding, walking, cleaning up their messes, watering (both thirsty animals and plants), medication if needed, and giving them the attention they need and love! Or if they are too skittish around strangers, we are happy to not give them attention as not to stress them out. Visits last between half an hour to one hour, or we can do overnight stays.  Mixing and matching are just fine to get the care you need.
Will you come at the time I need you?
Because traffic is so unpredictable in the bay area, as are our pet clients, we can't always guarantee we will be at your home at a very specific time, for example, 1:30 pm.  Rather, we try to work within a window of time, two hours being the standard.  So if you want your dog walked at 1:30, we will schedule them between 12:30 and 2:30 unless you need a more narrow chunk of time to work with.  In that case, we can work in a half hour time frame – in this case, between 1:15 and 1:45. It is preferable, however, that we have a broader range to work with to ensure our sitters can get to our clients without too much trouble and can focus on the pets they are with rather than worrying about traffic.
What can I expect during a free consult?
We will go over your pets routine, where their supplies are located, anything we need to know about them (from their favorite toy that they will constantly ask us to throw for them, where they like to hide, what they don't like), what schedule/dates you need, and a key exchange (if you have it available at the time). We will also answer any questions you have.
What if my pet needs medication?
If it's something as simple as putting the medication in some food, that should be no problem.  We do on occasion have pets who need more involved medication administration. We will set up a meeting with you to see how your pet fairs with us giving their medication.  Here, you can talk us through the medicating process. As of yet, there's only been one cat who would not allow meds to be given by anyone other than their owners. It is recommended that you make your appointment in advance of your trip on the off chance that we will not be able to medicate your pet. As for giving a subcutaneous injection, contact us and we will see who is available and who has experience on our team at the time of your vacation.
What if something happens to you? Will my pet be taken care of?
We are currently in the process of building our team so that your pet is covered should something happen to your current sitter.  Until we have established back ups for all sitters, there may be a gap in coverage for a day for dog walks, but we will always work out something for vacation pets. Luckily this has only occurred on rare occasions, and now with more team members being added, should not happen again any time soon.
What if I don't like people in my home?
We completely understand – that is your safe space, after all!  As our business can be very personal, we know to keep your privacy for you.  We recommend letting your pet sitter/walker know exactly where the pets items are, and keeping doors closed where you don't want your pet sitter to enter.  We try not to open doors unless we have been told we need to put things away/grab things from there.  And if a mistake occurs and you feel like someone has gone somewhere they should not have, please feel free to let us know and how we can remedy the situation so it does not happen again.  We are here for your comfort, as well as the pet's comfort.
What if I don't feel comfortable giving a key to a stranger?
We have worked out several methods of accessing to the client's house in the past. From key safes to having someone to open the door for us – as long as it's reliable, we have no problem working with what you feel comfortable with.
If I give you a key, will you keep it or make copies?
We do not make copies of our client's keys.  If we need a copy (say if two people will be doing the sit), we will ask the client for an extra key. As for keeping the key, we will work out with you if you would like us to keep the key for the next visit, or want to keep it with you.  We can also work out how you would like the key to be left.
Will you stay for more than one hour during the day?
It depends on the schedule of our sitters.  In the past, I've done stays where someone stays in the house for hours on end with a pet who cannot be alone for one reason or another. But as business grows, that is a more difficult thing.  Still, don't be afraid to ask.  It's not a service we usually provide, but there are times we can make exceptions.
Can you provide references?
Absolutely! Just ask and we will get those to you.
Do you work weekends/holidays?
We work every day of the years, actually! As long as a sitter is available, we can do it!
How do I pay you?
Currently, we accept several forms of payment, from cash, check, or PayPal.  This may be changing soon.
Can I tip my sitter?
Of course! We just ask that you leave a note saying it's for them, and leave cash or a gift card for them. Things get a little tricky when it's included in the main check/charge.
Do you take care of birds/fish/reptiles?
Yes, we do! Large birds, small birds, large reptiles, small reptiles, fishies and all.  We do not, however, provide tank water changes, as fish can be very sensitive. We also only sit for animals that are legal to own (sorry, ferrets! It's California law.) In fact, we don't sit for any creature that poses a significant danger to our sitters. However, in the time that Bark! Meow! Chirp! has been in business, we have sat for Snakes, an Asian Water Monitor, Chinchillas, Rabbits, Praying Mantis', Hermit Crabs, Chickens, Quail, and fresh water fish.
Would you walk my cat?
Yes…yes, we would.
If you have any questions, be sure to send us an email or contact us through our contact page.